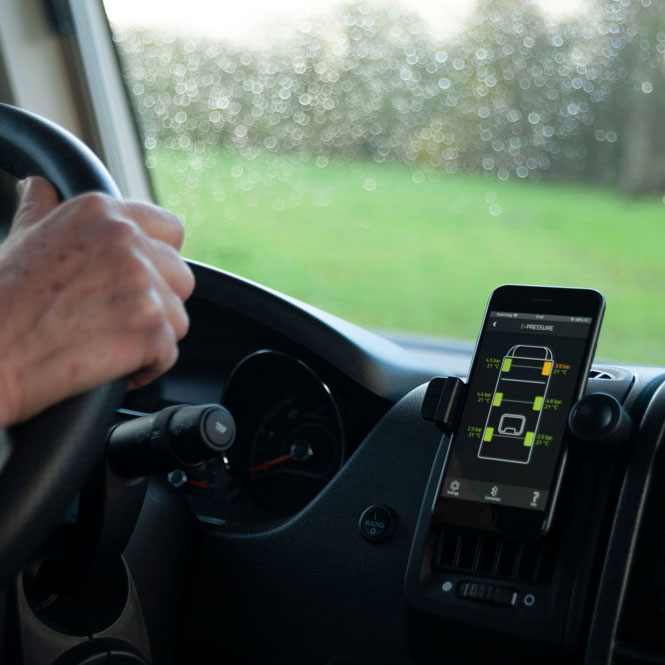 Safe on a camping holiday
Always aware of the current tire pressure and warnings when something is about to go wrong.
Easy in use
Replace the current valve caps for the E-Pressure's and you are ready for a safe journey!
Up to 10 tires
Two sensors per package (left and right sensor)
14 days return policy
The E-Trailer app is free
Complete insight before departure, continuously informed during the ride
Via the app you can see your current tire pressure. You can check this before departure, but the values are also measured while driving. You will also receive a warning when the tire pressure is too high or too low!
Add up to 10 tires to the system and stay informed. For example, the motorcycle can also be safely taken on holiday.
Simply tighten the tire pressure sensors with the included anti-theft nuts.
Voltage: 3V
Colour: black
Maximum sensors to be connected: 10 sensors (packed per 2)
Weight: 9 grams
Battery Type: CR1632 (Lithium)
Dimensions: 20 x 20 x 15 mm
Pressure: Available in both Bar and PSI
Temperature: Available in both Celsius and Fahrenheit
2 E-Pressure valve caps
QR code
Manual
Extra batteries
iOS 10.0 and above / Android 6.0 and above
Bluetooth connection